Welcome to the Childrens Natural Environment Assessment Practice
The newly established Childrens Natural Environment Assessment Practice (CNEAP) is a family led children's assessment practice that aims to provide the highest level of support and expertise available. We endeavour to recognise each individual family's needs and to identify the support needed before, during and after assessment.

We are a highly qualified, experienced and motivated multidisciplinary team with child and family being the centre of our practice.

We specialise in implementing Diagnostic Assessments in the area of Autism Spectrum Disorder and /or Developmental Delay. Our clinicians are all of senior level and they comprise of an Early Years Specialist, a Senior Speech and Language Therapist, an Educational Psychologist, and a Senior Board-Certified Behaviour Analyst (BCBA).
Our core belief is to acknowledge the rights of a child and support families on their path to education.
WHAT HAPPY CLIENTS SAY
Testimonials
Understanding your requirements and objectives is important to us. We listen and work
together to create a truly unique and unforgettable experience.

"David is a well-established psychologist and delivers a very professional service. As a skilled therapist David brings not only depth, warmth and wisdom to his practice, he also has a sense of humour and charm, that invites trust and ease to his clients. I highly recommend David to any individual or organization in need of quality service."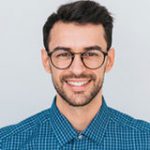 "David is a well-established psychologist and delivers a very professional service. As a skilled therapist David brings not only depth, warmth and wisdom to his practice, he also has a sense of humour and charm, that invites trust and ease to his clients. I highly recommend David to any individual or organization in need of quality service."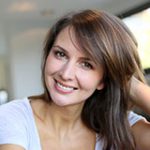 "David is a well-established psychologist and delivers a very professional service. As a skilled therapist David brings not only depth, warmth and wisdom to his practice, he also has a sense of humour and charm, that invites trust and ease to his clients. I highly recommend David to any individual or organization in need of quality service."