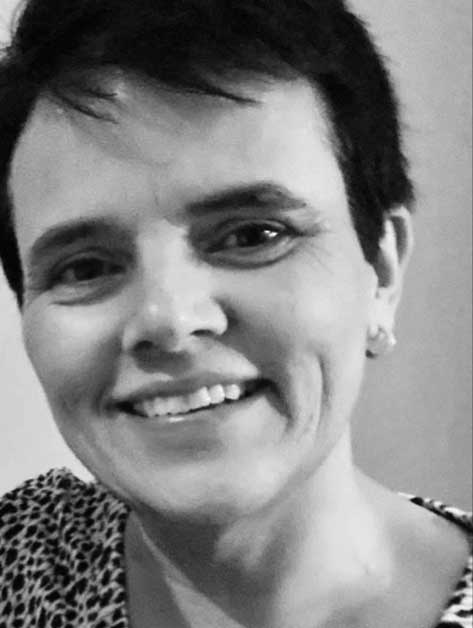 Jacqueline Braddish (Parent Liaison Support Officer)
Position:

Parent Liaison Support Officer

Experience:

11 Years

Location:

Skephubble Farm

Email:

info@cneap.ie

Phone:

+353 01 8041695
Personal Experience & Biography
Jacqueline (Jackie) is the Parent Liaison Officer in CNEAP.
Jackie is a Mother to 22 years old twins. Her son was diagnosed with Autism when he was 2 years & 10 months old. As a parent when you receive a diagnosis, you just want to help your child in every way possible. The first thing Jackie wanted to do was to find a support group and from there, her journey started. Jackie completed an ABA course with Dr. Ken Kerr. This linked her in with other parents in a similar position. All looking for advice, help, answers to their questions.
Jackie had worked as a secretary before she had her twins, but after her son was diagnosed with Autism she started on a different journey. She reached out to other parents and professionals looking for answers to many questions she had and also for support. Six families got together and after months of negotiating with the Minister for Education among others, sourcing a classroom, finding tutors, a BCBA etc, they opened one of the first ABA schools 'Abacas', in Kilbarrack. Her son had an individualised program, 1:1 tuition and he also did small group work, he loved it there. Once Jackie had a school place for her son, she didn't stop there. Jackie worked with the school on home programs including toilet training, independent skills (dressing, eating) & supporting sensory needs. Jackie attended parent education programmes at Abacas which covered positive reinforcement, behaviour management and 'The Picture Exchange Communication System'. Jackie also helped with training other parents on how to manage different issues they were having at home.
Jackie completed lots of training, courses, workshops and conferences over the years in order to help not only her own son, but other children she worked with in her new role as an SNA & Early Years Educator at Little Moo-Moos Inclusive Practice. Jackie has worked in Little Moo-Moos for 11 years. Jackie completed courses on ABA, Lamh and Children First. Jackie's further training includes 'Supporting Children to Manage Attentional & Behavioural Difficulties', The Actualise Academy, DCU, 'Managing Challenging Behaviour in Children with Autism', Middleton Centre for Autism and the 'Low Arousal Approach', Studio 111.
Jackie has been helping parents of newly diagnosed children over the years, offering advice, support and a listening ear. Being a parent of a child with Autism herself, Jackie has a vast array of knowledge in this area. Jackie wants to ensure that parents feel supported and have access to the resources, information and support they need after diagnosis.