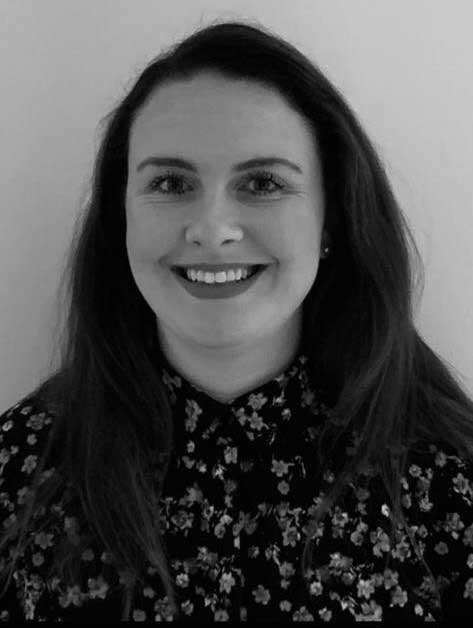 Catherine Noone-Usher (CNEAP Practice Director, Senior BCBA)
Position:

CNEAP Practice Director, Senior BCBA

Experience:

10 Years

Location:

Skephubble Farm

Email:

info@cneap.ie

Phone:

+353 01 8041695
Personal Experience & Biography
Catherine Noone-Usher is a Board Certified Behaviour Analyst with 10 year's experience working with children with developmental disabilities, intellectual disabilities and behaviour problems. Catherine's experience to date is predominately within an applied behaviour analysis setting working with children aged 2-16. Catherine gained experience in a variety of settings including preschools, schools, early intervention home programmes and residential settings for adolescents. Following the completion of her undergraduate Psychology degree (level 8 HONS), Catherine graduated from Trinity College Dublin with a Masters in Applied Behaviour Analysis in Psychology in 2013. Catherine followed on to achieve certification as a BCBA from the Behaviour Analysis Certification Board in 2014 (BACB). Catherine is listed on the certificant's list available on the BACB website and registered as a graduate member of the PSI. Catherine is also a member of the Teaching Council of Ireland. Catherine regularly supervises psychology students of the MSc in Applied Behaviour Analysis Course in the Psychology Courses, Trinity College Dublin and as well as graduates from other universities who are accumulating supervision hours and working towards certification as Behaviour Analysts.
Catherine has worked within and alongside schools to support children as they transition from both Early Intervention placements and pre-school to primary school. Catherine has worked to support teachers in ASD classes in primary schools as they design programs and support a variety of behaviours. Catherine also worked with the NEWB for some time teaching children who were home schooled whilst awaiting suitable school placements. Catherine works with children with a variety of additional needs including but not limited to; Autism , Autism Spectrum Disorder, Speech and Language Delay, Sensory Processing Delay, Global Developmental Delay and Intellectual Disabilities.
Catherine has a keen interest in Natural Environment teaching and believes in utilising the outdoors to support sensory regulation. Equally, Catherine advocates for appropriate supports at pre-school and primary school level which allow a child to not only be present but to participate to the best of their ability in their own education. Catherine has worked extensively with parents to support themselves and their child on their developmental journey and endeavours to continue to do so. Catherine has also carried our training and support session for parents and believes in empowering parents as their child's primary educator.

At present, Catherine also works as BCBA Supervisor at Little Moo-Moos Inclusive Practice. Catherine consults and supervises the implementation of Individualised Education Plans and Behaviour Support on site. Catherine supervises a team of Assistant Psychologists and Early Years professionals who provide Early Intervention daily.
Most recently Catherine completed training in the administration of ADOS-2 which has furthered her knowledge in the area of standardised assessment of Autism and ASD.
Catherine Noone is a Practice Director in the Childrens Natural Environment Assessment practice alongside her Business Partner and Practice Director Catherine Dwyer. This is a partnership built on a solid working relationship of 8 years to date. First and foremost, Catherine is married and is a Mammy to two wonderful daughters.